Founded in 1980, Steve Eustis Co., Realtors, is a full-service commercial and investment real estate brokerage and advisory, serving clients in San Angelo, Texas, and nationwide.
We partner with investors, developers, business owners, and tenants on the sale, purchase, lease, and management of all types of commercial properties.
Our intimate knowledge of the San Angelo (West Texas) market covers retail, office, industrial, special use, land, and development properties.
Looking for an investment outside of San Angelo? We have connections across the country with access to commercial property investment opportunities nationwide.
As leading commercial real estate agents, we also offer commercial real estate consulting services and advice on commercial entitlements and zoning, investment portfolio management, 1031 exchanges, and other matters.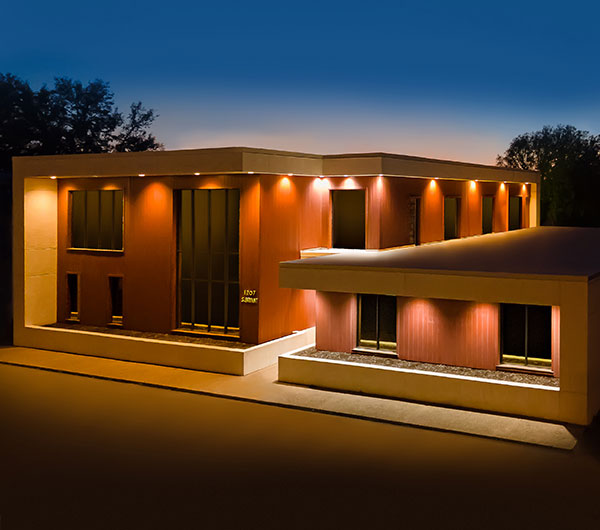 Commercial real estate is our specialty.
Steve Eustis

Founder and Principal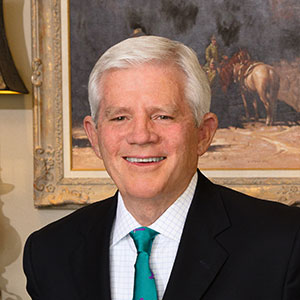 A renowned business leader in San Angelo, Steve Eustis has brokered some of the largest commercial real estate transactions in San Angelo and west Texas while helping his hometown flourish as an economic center.
Steve has negotiated and consulted on thousands of commercial property acquisitions and leases. Among his achievements, he co-developed 270 acres along San Angelo's Houston Hart Freeway, now home to hotels, restaurants, retail centers, car dealerships, Home Depot, and Shannon Medical Center.
A proud connector of people, Steve maintains his vast business network by meeting six times a year with the Society of Exchange Counselors, an invitation-only, national commercial real estate marketing organization. He is also Secretary-Treasurer of San Angelo Industries, a nonprofit dedicated to economic development.
Steve graduated from Angelo State University. He began his career with Wallace A. Moritz & Associates, Commercial Realtors, before hanging his own shingle in 1980. Although his early years weren't easy, he learned important values about hard work and humility that he practices faithfully to this day.
In his free time Steve loves to travel, watch college football, and spend time with his children and granddaughter.
Highlights
Certified Commercial Investment Member (CCIM)

Member, North Texas, San Antonio and Austin CCIM Chapters

Member, International Council of Shopping Centers (ICSC)

Secretary-Treasurer, San Angelo Industries

Past President, Society of Exchange Counselors

Past President, San Angelo Association of Realtors

Member, Strategic Coach®, international coaching program for entrepreneurs
Brandon Sanders

Principal
To San Angelo native Brandon Sanders, relationships are the heart of commercial real estate. Whether helping his clients grow an investment portfolio, move into larger space, or fill vacancies, he approaches each deal by listening carefully and solving problems.
Brandon's expertise covers commercial brokerage, leasing, 1031 exchanges, client counseling, and commercial property management.
Brandon joined Steve Eustis Co. in 2002 after graduating from Baylor University. He quickly learned the ropes, and then built his own reputation as a commercial real estate broker known for accurate valuations and dissecting big deals.
Now teaching others, Brandon is an instructor and contributing writer with the Society of Exchange Counselors, as well as a CCIM designee.
When not scouting properties, Brandon keeps his golf game sharp-back in the day he helped Baylor win the 2001 Big 12 Golf Championship and was named twice to the Big 12 All Conference Team. Recently, he completed the Spartan Trifecta and earned a black belt in Tae Kwon Do. The family man also coaches multiple youth sports and is raising four boys with his wife, Alisen.
Highlights
Certified Commercial Investment Member (CCIM): North Texas, San Antonio and Austin

Member, Society of Exchange Counselors

Member, International Council of Shopping Centers (ICSC), CREE, OREE

Board Member, The Bank & Trust

Past President, San Angelo West Rotary Club

Past President, Society of Exchange Counselors

Past Board Member, Downtown San Angelo Association and San Angelo Economic Development

Named as "Top 20 under 40" local business leaders in 2014
A few of Our Past Clients
Applebee's

Arby's

Auto Dealership Locations - Ford, Honda, Chevrolet and Hyundia

Blue Cross/Blue Shield

Burger King

Cavender's

Cash Store

Cheddar's

City of San Angelo

Dickey's BBQ

Domino's

Discount Tire

Exxon Mobile Pipeline Co.

Furniture Row

GSA - Dept. of Homeland Security

H.E.B.

IHOP

Luby's

McDonalds

ML Leddy Boot Company

Popeyes

Patterson UTI

Home Depot

SAISD

Shannon Hospitals

South Orient Rail Road and BNSF

Subway

Stripes Convenience Stores

Tom Green County
Reach Out to Steve or Brandon